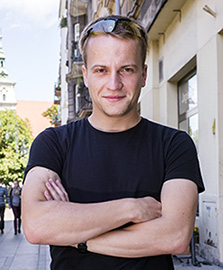 In Swedish, kvalitet means quality. Kvalitet is basically a one-man company run by Sławomir Cygler, who, in his many projects relys on precision and quality. Being a website designer, runner, sport event's organizer, sports activist and editor, he combines a many years experience in various fields to create the websites in their smallest details unlike just to 'automatically' create more and more web pages.
If you would like to get a website, which will be:
– professional
– functional and transparent
– visually, technically and editorially refined
– easy to use
– at an affordable cost
…then we will definitely come to an understanding. I guarantee professional customer service, substantive discussions of proposed solutions and enjoyable contact. I prefer to work on a smaller number of websites in order to get to know better and understand better the exact need of each individual customer.
Not to be groundless, take a look at the "accomplished projects" bookmark. You are welcome to browse several websites online to see how they work in practice, not just on the screenshots.
At the beginning of cooperation I suggest a meeting to create together a vision of the website.
You are welcome to familiarize yourself with the offer,
Sławomir Cygler